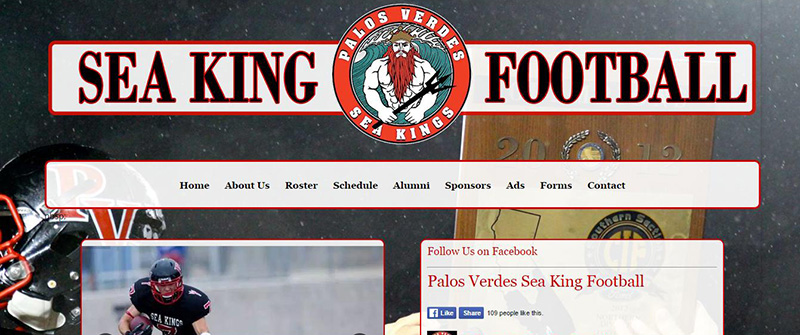 I recently updated the website for Palos Verdes High School's Sea King Football team. The homepage design is based on a sketch from one of the coaches. It presents all the news players and parents need about upcoming events, and photos and news feed from Facebook, Google calendar, and blog posts.
Because information for the website is funneled through annually changing parent volunteers the previous layout was not working to keep the site vibrant and current. Adding a feed from Facebook, and a Google calendar keep fresh content front and center.
The responsive website, and infinite variations in layout are due to the WordPress theme developers at Elegant Themes. Their Divi theme allows almost any layout design to become a reality.