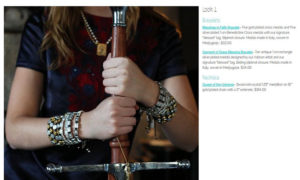 Lookbooks are a great way to showcase your products in settings that viewers will enjoy and will show potential customers how to style looks for their own use. I recently completed two Lookbooks for My Saint My Hero showcasing their inspirational jewelry modeled and displayed in gorgeous photographs that will make every viewer want a stack of Blessing Bracelets, or layers of inspiring necklaces. And to make it easy for customers to get what they want each product is described and linked to for purchase. Check out their Spring 2016 Lookbook here.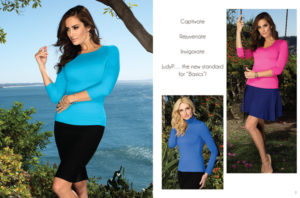 Lookbooks can be created in various ways, from a clickable slideshow style (see JudyPApparel.com) to the popup style used by My Saint My Hero, or using clickable image maps so user can click on the item in the photo and see more information or link directly to the product page.
Enhancing your viewers experience on your website is a great way to encourage sales and to keep them coming back for more ideas. Keep in mind you will need excellent quality images which we will adjust for fast viewing. There's not much point in a Lookbook that takes so long to load your viewers have wandered off.
Think a Lookbook might increase your sales? Contact us!