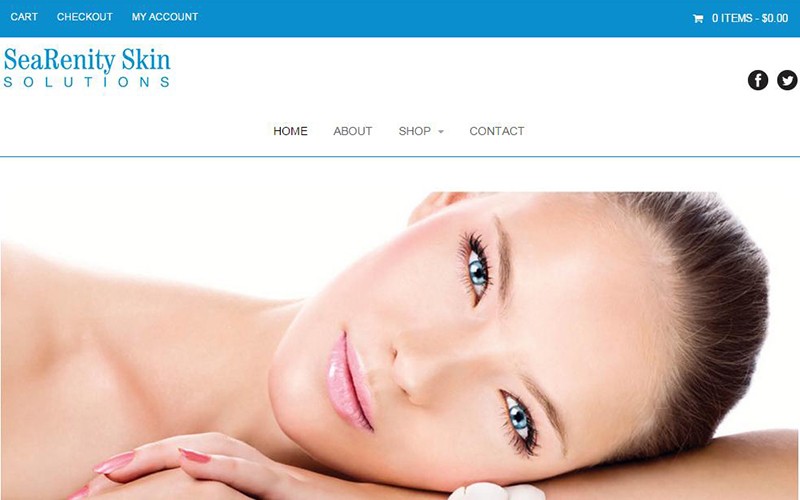 Platform: WordPress website with a highly customized Fashionable theme (WooThemes)
Fully responsive: Easy to read and navigate on a wide range of devices
Home: Image slider, social media links
Footer: Quick contact information
Navigation: Multi-level menu on all pages, product menu on Shop pages
Added Functionality:
WooCommerce manages the SeaRenity Skin Solutions online store from products and inventory control to checkout and payment.
---
Another beautiful site design from Mary Jane O'Brien, this website is clean, simple, and serene. The product taxonomies allow users to find the skin care products they seek based on a variety of needs. Easy navigation, simple product selection, and smooth checkout process make the buying experience a delight. Search engine optimization of pages,posts, products, and images give the site a head-start in the SEO competition; social media will follow to bring consumers to these quality products.
View the website and fine products at searenityskinsolutions.com.