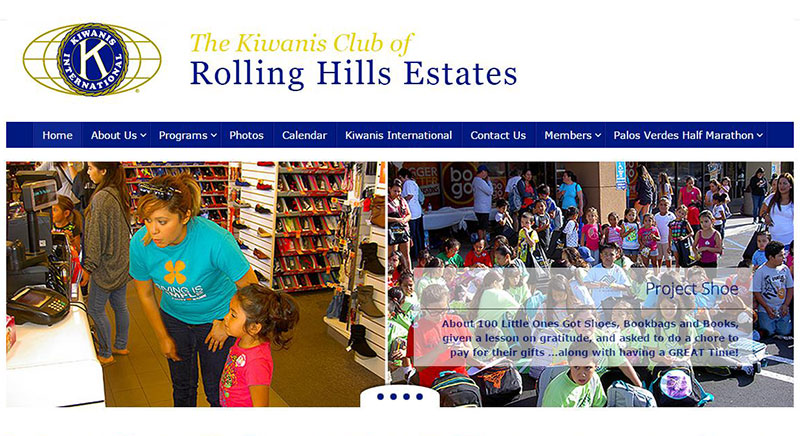 Platform: WordPress website with customized Tempera theme (Cryout Creations)
Fully responsive: Easy to read and navigate on a wide range of devices
Homepage features: image slider photos link to pertinent pages, and recent news posts
Navigation: Top menu. and footer menu on all pages
Multimedia: Site includes photo slideshows and galleries
Added Functionality:
Member only access to some areas of site – password protected.
Additional services: We update and maintain this site including regular backups, software updates, adding newsletters, and updating fundraising, and PV Half Marathon content.
As a former Kiwanian and founding member of the Kiwanis Club of Rolling Hills Estates, their work is close to my heart. In addition to the high school Key Clubs and Kiwins sponsored by KRHE, all youth who receive benefits from the Club are encouraged to become independent, contributing citizens.  KRHE fundraising efforts result in college scholarships for local students, new shoes and backpacks of supplies for children heading back to school, Food for Children, and so much more. In order that more of the funds they raise can go directly to the program recipients, I am honored to have developed, and maintain this website without cost to the Club.
Checkout the KRHE website and the great work they do at http://kiwanisclubrhe.org/.