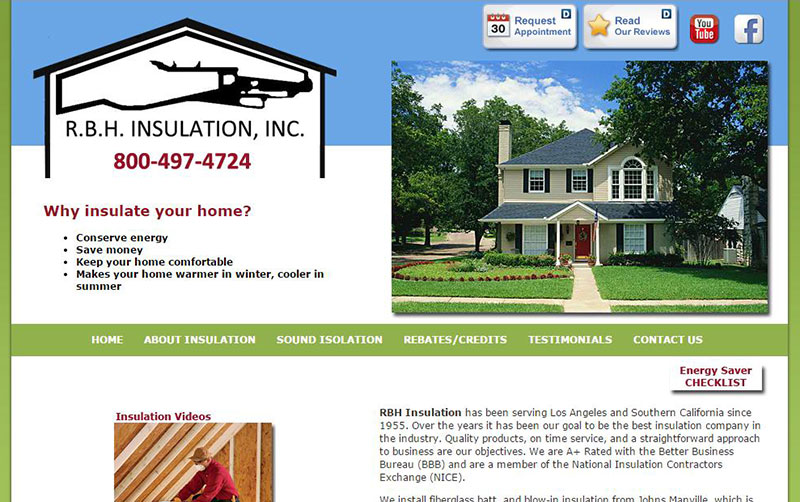 Platform: Designed, and developed in HTML/CSS
Homepage features: Slideshow
Social media: Links to Facebook, and YouTube pages
Navigation: Main menu on all pages
Security: Backed up on local and remote servers after any change to content
---
RBH Insulation is a Southern California insulation business offering sales and installation of building insulation. Their website provides information about the types of insulation products, methods of installation, and services they offer. Site visitors have access to a variety of informational videos, interactive elements, and the ability to request an appointment, as well as post and read reviews. Many of the photos on the site are supplied by industry sources.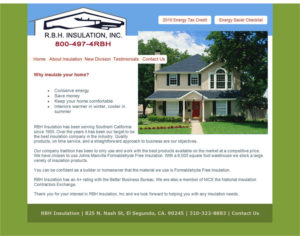 Patricia Gill designed and developed RBH's HTML website in 2010 with static photos, and simple pages of information about insulation products and installation. The main navigation menu was layered over the main site image.
In 2012 RBH wanted to replace the static main photo with a slideshow which required a site redesign to move the main navigation menu which cannot be layered over the slideshow images. They also wanted to add videos for users looking for more information about building insulation.
Visit the new RBH Insulation website at www.rbhinsulation.com.